COLLECTION
Saber
"Saber". The emblem of an ancient king: the majestic saber-toothed tiger, who lived on earth about 3 million to 10,000 years ago. 120mm long teeth were sharp as blades. Brandished as a proud weapon. Indestructible fangs that inspired generations of daggers. Toughness is a defining characteristic of the saber-toothed tiger. But look deeper and see devotion within its might. And the promise to protect its loved ones at all costs. The Saber Collection is a king's watch. A serious promise forged in the heart of the king.
COLLECTION
Valor
Valor, from the Latin "Valere", means "Be Strong, Be Worthy". It is said that time is forgiving. But for those who lost the moment, there is nothing harsher. All we can do is seize our time and face it with steel-like courage. Then we may discover the true meaning of time. Valor Collection. Steel-like bravery.
Collection
Once
Once, there was only us. Once, we were truly one. Once, every moment was a step towards forever. But once 'us' became 'you' and 'me', our forever was never to be. Once Collection. Reminiscing a love that never truly went away. Once Collection watches reminisce a love in the past tense.
Collection
Fashionista
From colours, materials, patterns to themes, multiple trendsetting fashion elements are integrated into one feminine watch design. The Fashionista Collection is tailored to fit every lady's wrist and personality, highlighting a timeless design that can match every occasion with style.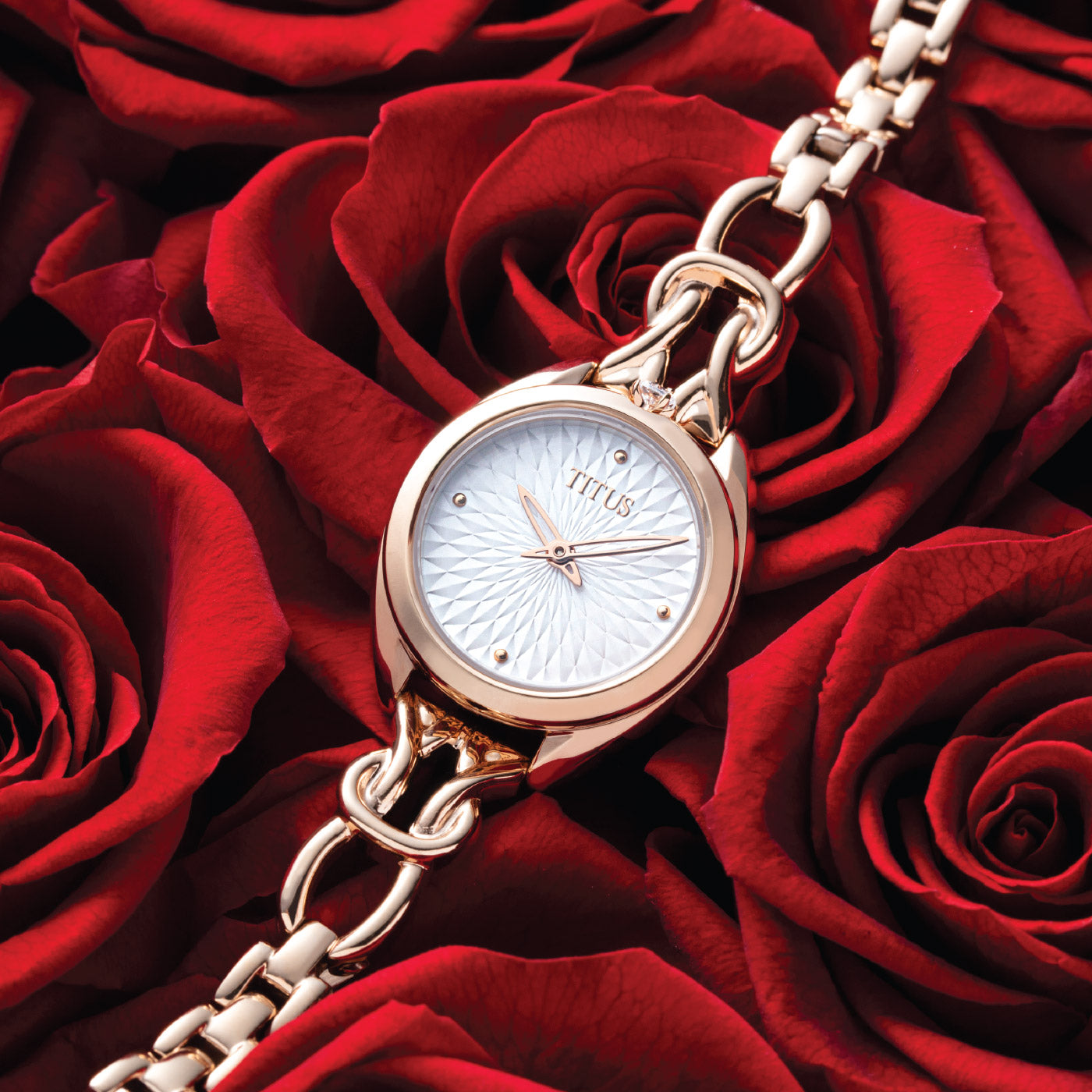 Collection
Ring & Knot
The rose gold watch bracelet and buckle features a Chinese Love Knot design, which embraces thebeauty of an everlasting love; wedded with a classic ring design bezel, a ring has no end and so is ourlove; when east meets west, love is brought to a perfect harmony; the dial is characterised with adistinctive diamond pattern as a mark of eternity; caseback is engraved with the collection's name"RING & KNOT", creating a piece of forever promise.